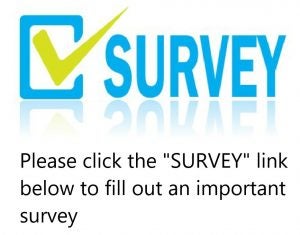 Click Here To Access The Survey
Members that complete the survey in it's entirety, will be entered into a draw for a prize.
If you have any concerns with this web page contact Mike Beleskey at the.custodian@hotmail.com, or 705-279-8807.
If you have not filled one of these cards, contact your union steward ASAP.  Whether you have filled one out in the past or not.  We need an updated one.
Date : May 25, 2019
Location : Eastview Secondary School 
Time : 10:00 am
……… AGENDA………
---
Any questions or concerns, contact a union steward.
Area 1 Steward – Linda Lidster 
705-725-5716
cupe1310area1steward@outlook.com
Allandale Heights

Alt. Ed North

Algonquin Ridge

Barrie Alt. Transition

Andrew Hunter

Ardagh Bluffs

Assikinack

Barrie Learning Center

Barrie North

 Bear Creek

Codrington

Cundles Heights

Eastview

Emma King

Ferndale Woods

Hillcrest

Holly Meadows

Innisdale

Johnson Street

Maple Grove

Mapleview Heights

Oakley Park

Portage View

Steele Street

Terry Fox

Trillium Woods

Warnica

WC Little

West Bayfield

Willow Landing
Area 2 Steward – Chris Evans
Custodian, Harriett Todd, Orillia L.C.
705-238-9291
cupe1310area2steward@outlook.com
Alt. Ed- Orillia

Brechin

Couchiching Heights

East Oro

Guthrie

Harriett Todd

Lions Oval

O.D.C.V.I.

Marchmont

Orchard Park

Orillia S.S

Mount Slaven

Park Street

Rama

Regent Park

Shanty Bay

Severn Shores

Simcoe Alt. S.S

Twin Lakes

Uptergrove

W.R.Best

Warminster
Area 3 Steward – Walter McKinnon
Group Leader, Banting Memorial High School
Phone: 
E-mail:
Adult Learning Center Midland

Elmvale D.H.S.

Forest Hill

Georgian Bay DSS

Huronia Centennial

Coldwater

Bayview

James Keating

Hillsdale

Moonstone

Mundys Bay

Huron Park

Parkview P.S.

Tay Shores

Wyevale
Area 4 Steward – Scott Robinson
Lead Hand Custodian, Cameron St.
705-888-8306
cupe1310area4steward@outlook.com
Adult Learning Center Collingwood
Alternative Education Center Collingwood
Angus Morrison
Admiral P.S.
Baxter
Birchview Dunes
Byng
Cameron Street
Clearview Meadows
Education Center
Connaught
Duntroon
Minesing
Mountain View
New Lowell
Nottawa E.S.
Nottawasaga Pines SS
Nott-Creemore & Annex
Worsley E.S.
Pine River
Tosorontio
Collingwood C.I
Stayner C.I
Area 5 Steward – Kim Jamieson
Lead Hand, Bradford High School
705-229-9772
cupe1310stewardarea5@outlook.com
Learning Center Alliston

Alternative Learning Center Alliston

Learning Center Bradford

Alternative Learning Center Bradford

Alt.Ed-Innisfil

Adjala

Alcona Glen

Banting

Boyne River

Bradford P.S.

Bradford DHS

Chris Hadfield

Cookstown

Fred C.Cook

Alliston Union

Fieldcrest E.S.

Cookstown P.S.

Earl Rowe

Ernest Cumberland

Goodfellow

Hewitts Creek

Hon Earl Rowe

Hyde Park

Lake Simcoe

Nantyr Shores

Sir William Osler

Sunnybrae

Innisfil Central

Tec Beeton

Killarney Beach

Wm.Osler

Tec South

W.H.Day

Tottenham
Chief Steward – Karen Pennington
Custodian, Nottawasaga Pines Secondary School
519-525-0588
chiefcupe1310@outlook.com
Maintenance Steward – Roland Belcourt
Preventative Maintenance
705-627-1051
maintenancesteward1310@gmail.com
St.Paul's Maintenance shop

Education Center Maintenance shop

Ardtrea

Tec North